Tattoo Fading for Cover-Ups
Inkless' Tattoo Fading for Cover-Ups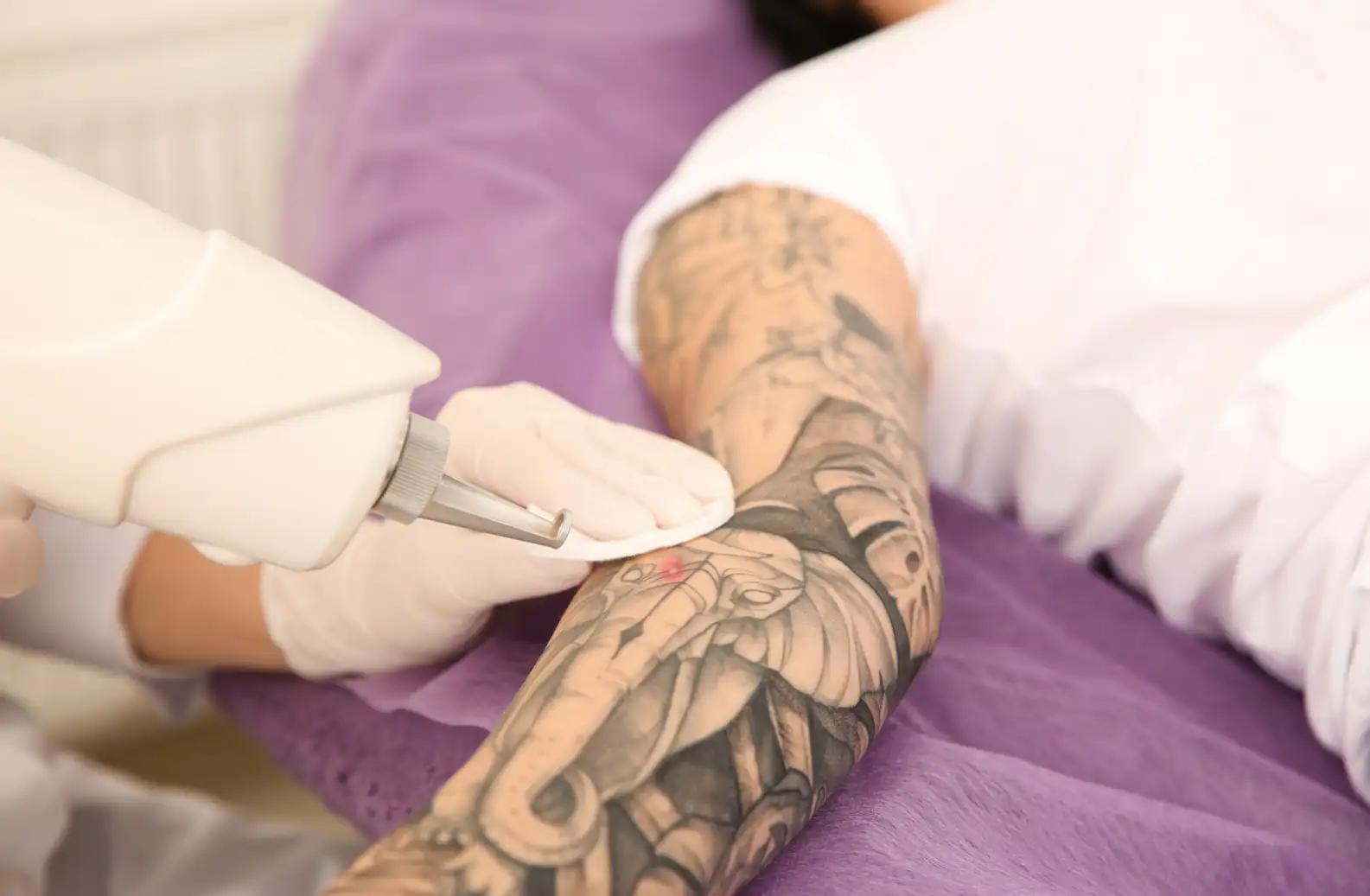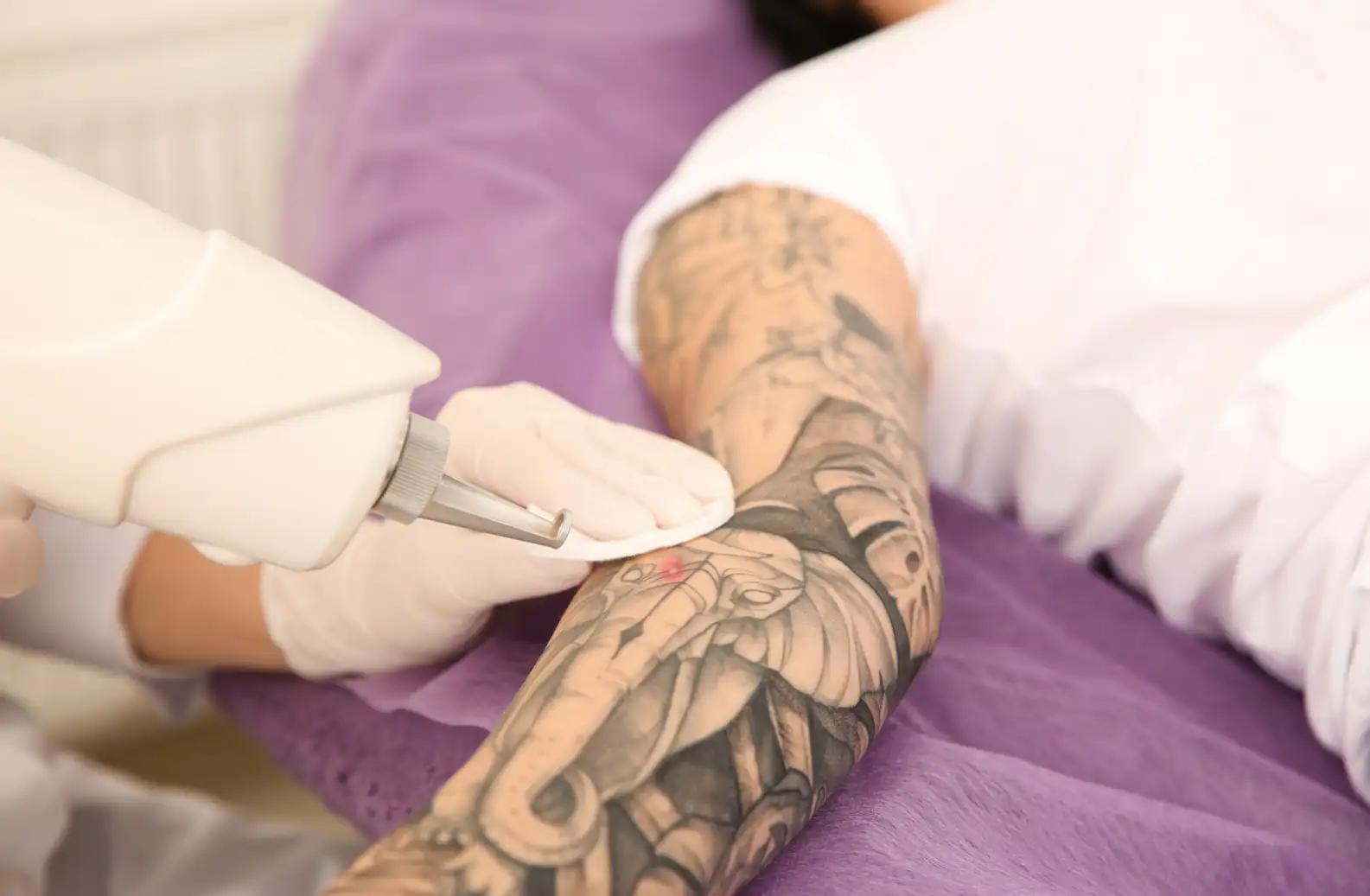 Embrace a fresh canvas for the new story you're eager to tell.
Tattoos symbolize chapters of your life; each inked in moments of passion, rebellion, love, or tribute. But as the plot thickens and your narrative evolves, some chapters may not resonate with who you are today. That doesn't mean outright removing tattoos. With technology, you can create a foundation for the new tales you're ready to etch on your skin.
Inkless' Tattoo Fading isn't just about dimming an old tattoo; it's about setting the stage for a new masterpiece that mirrors your current journey. Consider us your partners in this exciting transformation, leveraging advanced technology to ensure a seamless transition from the old to the new, readying your skin for the next chapter of your body art.
The best laser tattoo removal technology for fading ink.
At Inkless, our dedicated Vancouver dermatologist uses MedLite® C6 to make your tattoo fading vision into a tangible reality.
Inkless' Tattoo Fading isn't about erasing your past, it's about shaping it into a new narrative. It's your story—let us help you rewrite it.
Your new narrative within reach.
Investing in your skin and your story doesn't have to break the bank. We believe in providing you with top-quality services at honest, straightforward prices. Our tattoo fading package is priced based on:
During your initial consultation, our Vancouver tattoo removal expert will assess your tattoo, discuss your cover-up design, and provide a detailed estimate. We want you to fully understand the cost involved and what you're getting, ensuring there are no surprises or hidden charges. We're here to make the process as straightforward and comfortable as possible, allowing you to focus on the exciting new chapter in your body art journey.
Request a free quotation.
Your safety is our topmost priority at Inkless. As you transition towards a new narrative, we ensure your journey is in safe hands. Our highly trained and certified Vancouver tattoo fading technicians follow stringent protocols when administering tattoo laser removal for fading. This guarantees minimized risk and optimal comfort during each procedure, without ever compromising on results.
Worried about pain? With us, you're in safe hands. We utilize the Cryo 6, an advanced cryotherapy system that delivers chilled air at -30°C. This device provides efficient pain minimization, reduces swelling, and relaxes muscles, making your tattoo fading process as comfortable as possible.
Step into a new chapter of your story with Inkless—where art, technology, and safety intertwine to recreate your skin canvas.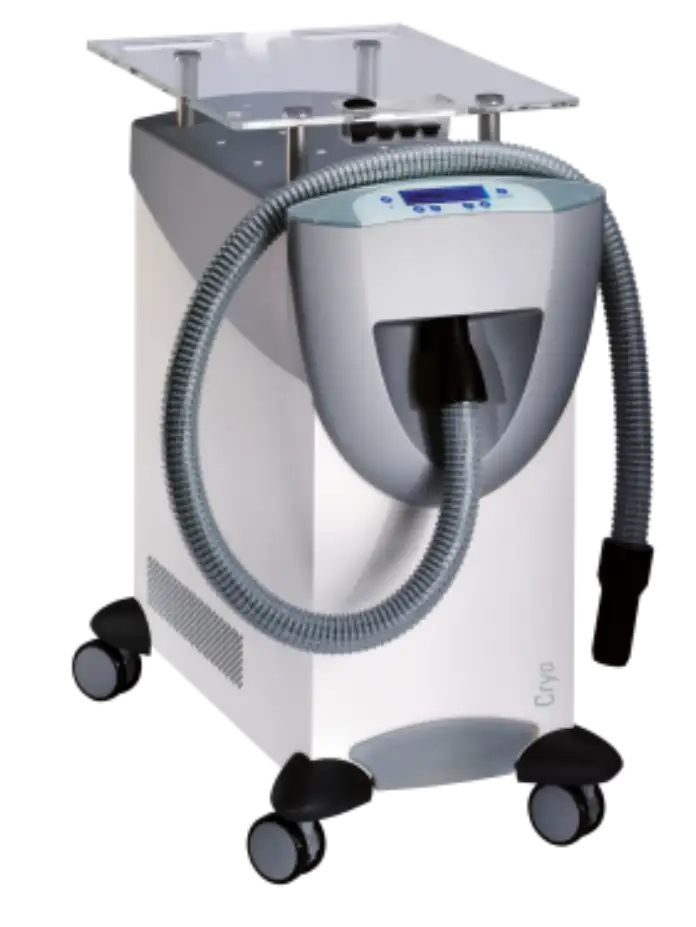 Send us a message!
We promise to get back to you in under two hours.