Reimagine Your Story with Inkless Tattoo Removal
Inkless Tattoo Removal provides an effective path to rewriting your story with the best tattoo removal Vancouver has to offer. We understand that tattoos aren't always a forever commitment; your preferences, circumstances, or simply the passage of time may shift your feelings about an old piece of body art. We're here to offer you a fresh start.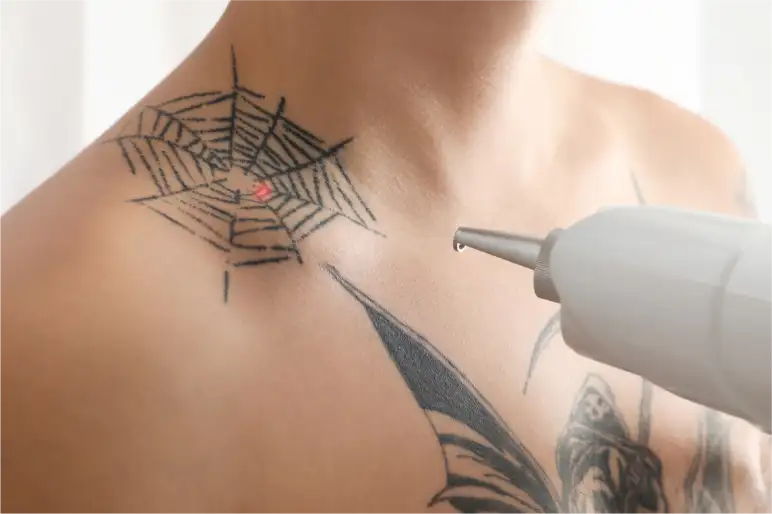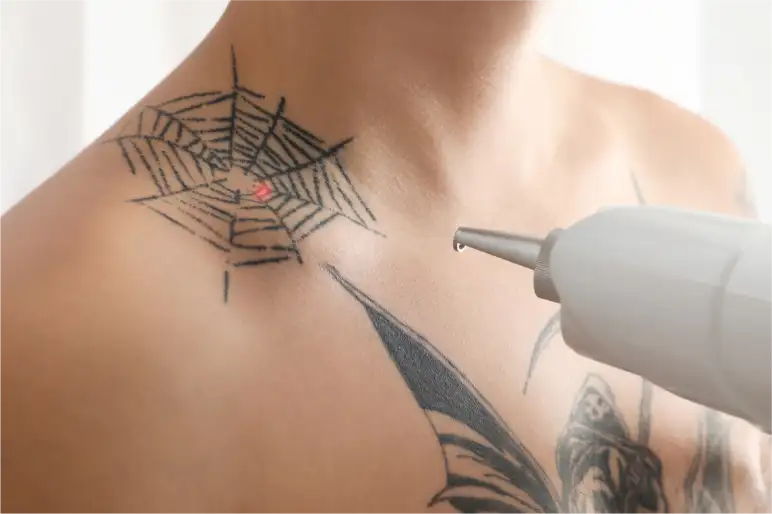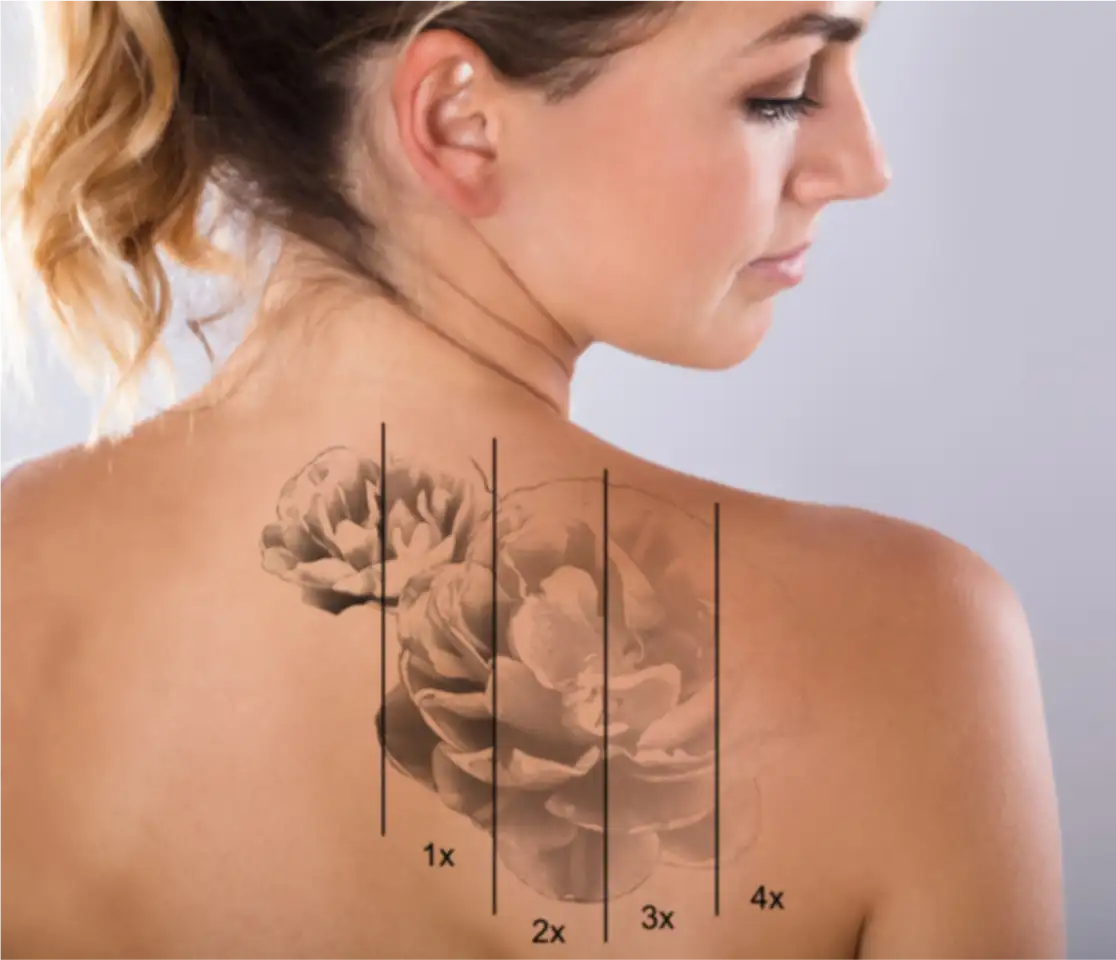 Wipe the slate clean with the best tattoo removal technology in Vancouver. Whether it's an old design that no longer represents you or a tattoo that's seen better days, we're committed to helping you reclaim your skin. With the use of MedLite® C6, recognized as one of the best lasers for tattoo removal, we ensure the effective and safe elimination of your tattoos. Through multiple sessions, our laser tattoo meticulously breaks down ink pigments on your skin, allowing your body to gradually flush them out.
Schedule a virtual consultation and take one step closer to an ink-free life.
Tattoo Fading for Cover-Ups
Wondering how to get rid of tattoos without actually removing tattoos? Inkless can fade that old story of yours and create an ideal canvas for your new narrative. Our technicians use the best tattoo removal laser to carefully adjust the intensity of your existing ink. This method provides an optimal base for your new tattoo design, allowing your skin's story to continue evolving with you. It's not about erasing the past but rather adapting it into a future masterpiece that truly represents who you are today. With fewer sessions needed compared to complete laser tattoo removal, tattoo ink fading is a quicker, more cost-effective route toward rewriting your skin story.
Don't let your old ink define you—schedule a visit at Inkless and reshape the story of your skin.
Tattoo Removal Virtual Consultation
Still undecided and concerned about the implications of tattoo removal on your skin? At Inkless, our dedicated and certified Vancouver dermatologist is always available to address all your skincare concerns.
Our one-on-one virtual consultations offer the benefit of convenience, saving you precious time by providing expert advice from the comfort of your home. We thoroughly evaluate your skin's condition, consider the placement and ink depth of the tattoo, and guide you step-by-step through the laser tattoo removal process. Our technians then walk you through the procedure, anticipate any potential side effects, and craft a customized aftercare plan. This tailored regimen ensures optimal healing and maximizes results, providing you with confidence and comfort throughout your tattoo removal laser journey.
Gain confidence and peace of mind in your skin renewal by scheduling a consultation with our Vancouver tattoo removal team.
Send us a message!
We promise to get back to you in under two hours.