Inkless' Complete Tattoo Removal Vancouver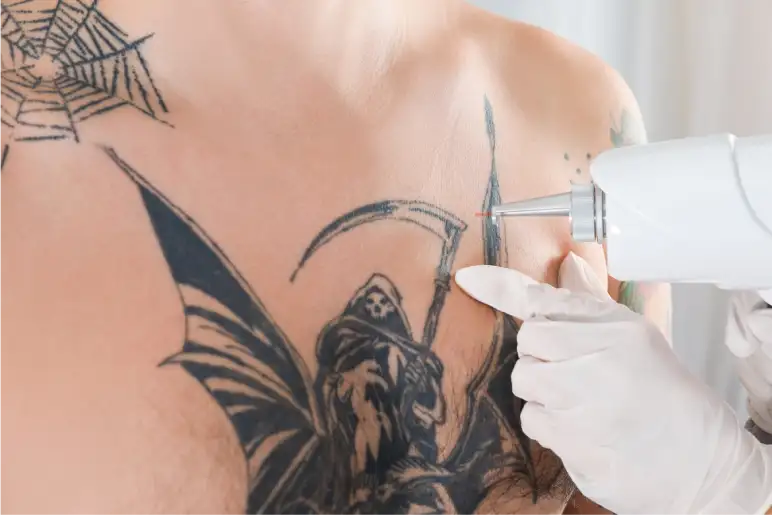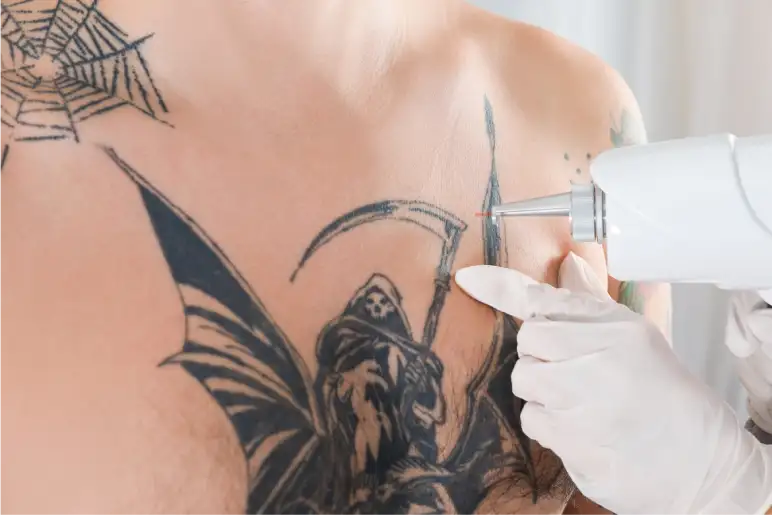 Your path to skin liberation begins here.
We understand that your skin is the canvass of your journey, marked with tattoos that each tell a tale. However, as stories evolve, the tattoos you once cherished may no longer represent who you've become. That's where Inkless steps in, offering a fresh start with our Complete Tattoo Removal package.
Inkless is not just another Vancouver tattoo removal clinic. We're your dedicated partner in rewriting your body's story. Whether it's a memento from your past that no longer serves you or a piece of body art that's faded with time, our certified Vancouver dermatologist utilizes the best laser tattoo removal technique to safely and efficiently erase your unwanted ink.
Our complete tattoo removal service operates in the vanguard of skin correction, using advanced laser technology to break away from the confines of unwanted tattoos.
By choosing Inkless for removing tattoos, you're choosing a future unburdened by past ink decisions—where your skin is free to reflect your authentic, current self.
Affordable, straightforward, and transparent pricing.
Worried about the laser tattoo removal cost? At Inkless, we understand both the emotional and financial investments involved in dermatologist tattoo removal. Which is why our pricing structure has been explicitly designed to offer transparency and value. Our pricing depends on factors such as:
During your consultation, we'll provide a detailed estimate of the tattoo removal laser cost, ensuring there are no surprises or hidden charges.
Request a free quotation.
Your comfort and safety matters most.
Is laser tattoo removal safe, you might ask? At Inkless, your safety and comfort are our topmost priorities. Our highly trained staff and dedicated Vancouver dermatologist adhere to strict safety protocols to ensure your skin is in the best hands. We use new tattoo removal technology powered by MedLite® C6 that has been clinically proven to be effective and safe. Post-procedure, we provide a tailored aftercare regimen to promote optimal healing, ensuring you're comfortable throughout your journey with us.
We also understand that everyone's pain tolerance varies. That's why we use the Cryo 6 system, the pinnacle of cryotherapy technology. With the ability to deliver -30°C air, the Cryo 6 significantly minimizes discomfort, reduces swelling, and promotes muscle relaxation. It offers precise placement and constant dosage of cooling for each session, making your tattoo removal experience as painless and smooth as possible.
Your journey to skin liberation doesn't have to be a painful one; at Inkless, we ensure it's as comfortable and worry-free as possible.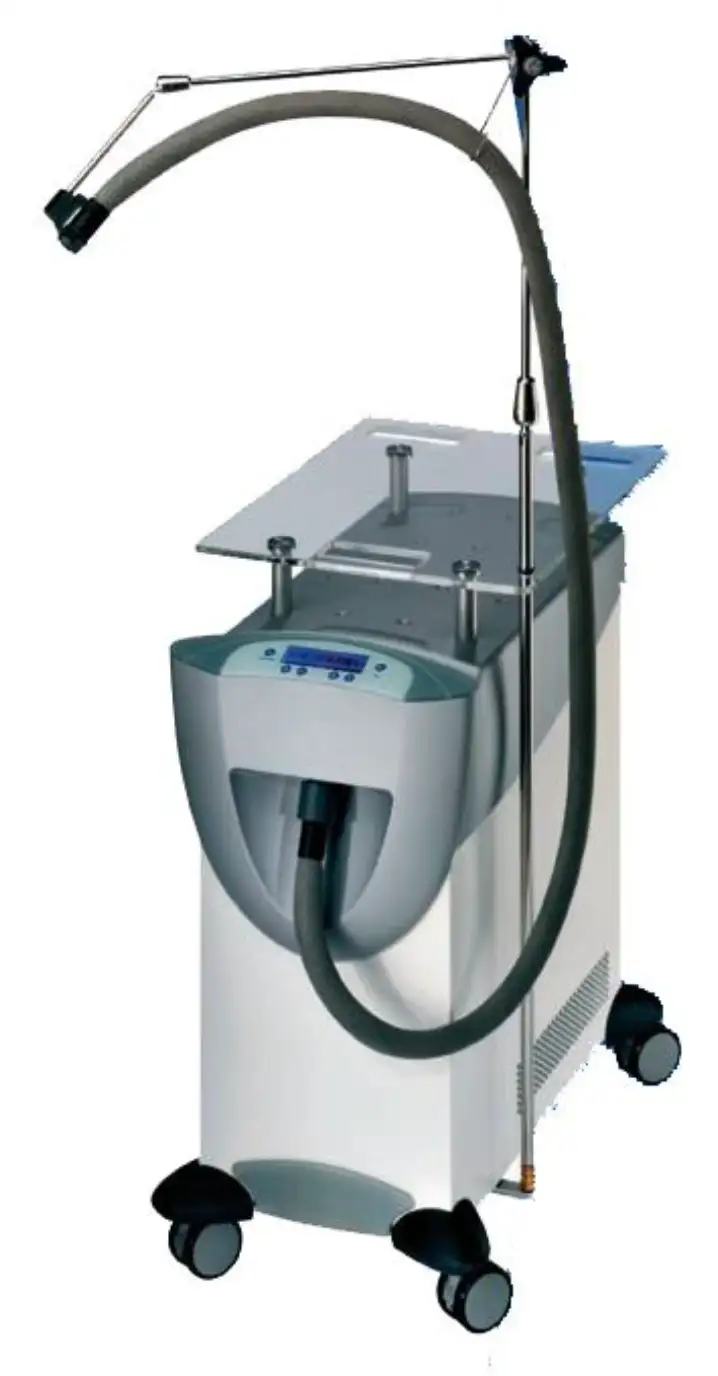 Send us a message!
We promise to get back to you in under two hours.