Fade the ink, reclaim your story!
Tattoos are an incredible form of self-expression, but we understand that our tastes and circumstances can change over time. If you find yourself longing for a fresh start or wanting to explore new possibilities, laser tattoo removal is the answer you've been waiting for.
Tattoo removal Vancouver is a safe and effective method which employs highly focused light energy to break down the tattoo ink particles. Over a series of sessions, the body's natural processes gradually eliminate the fragmented pigments, allowing your skin to return to its natural beauty.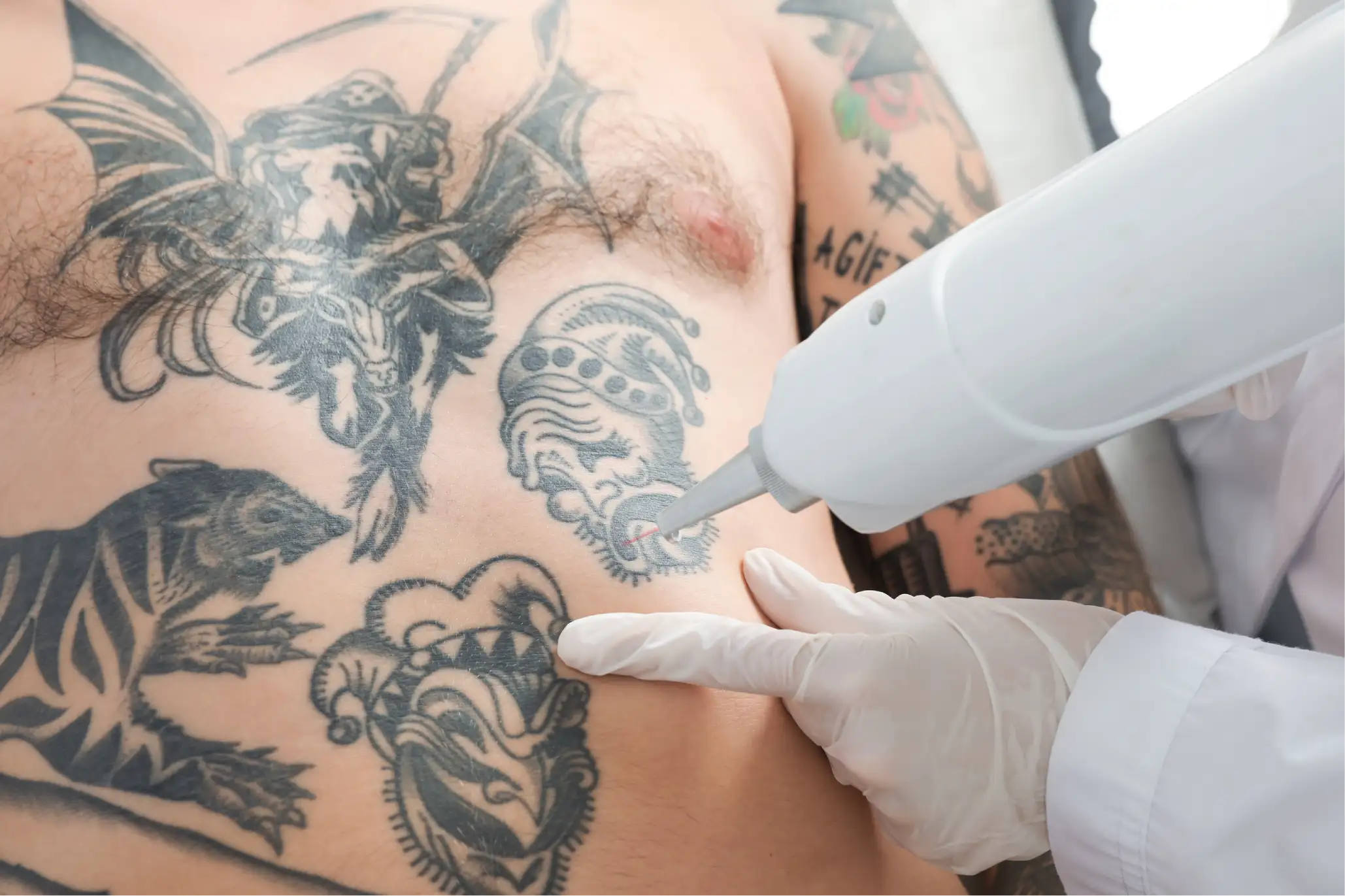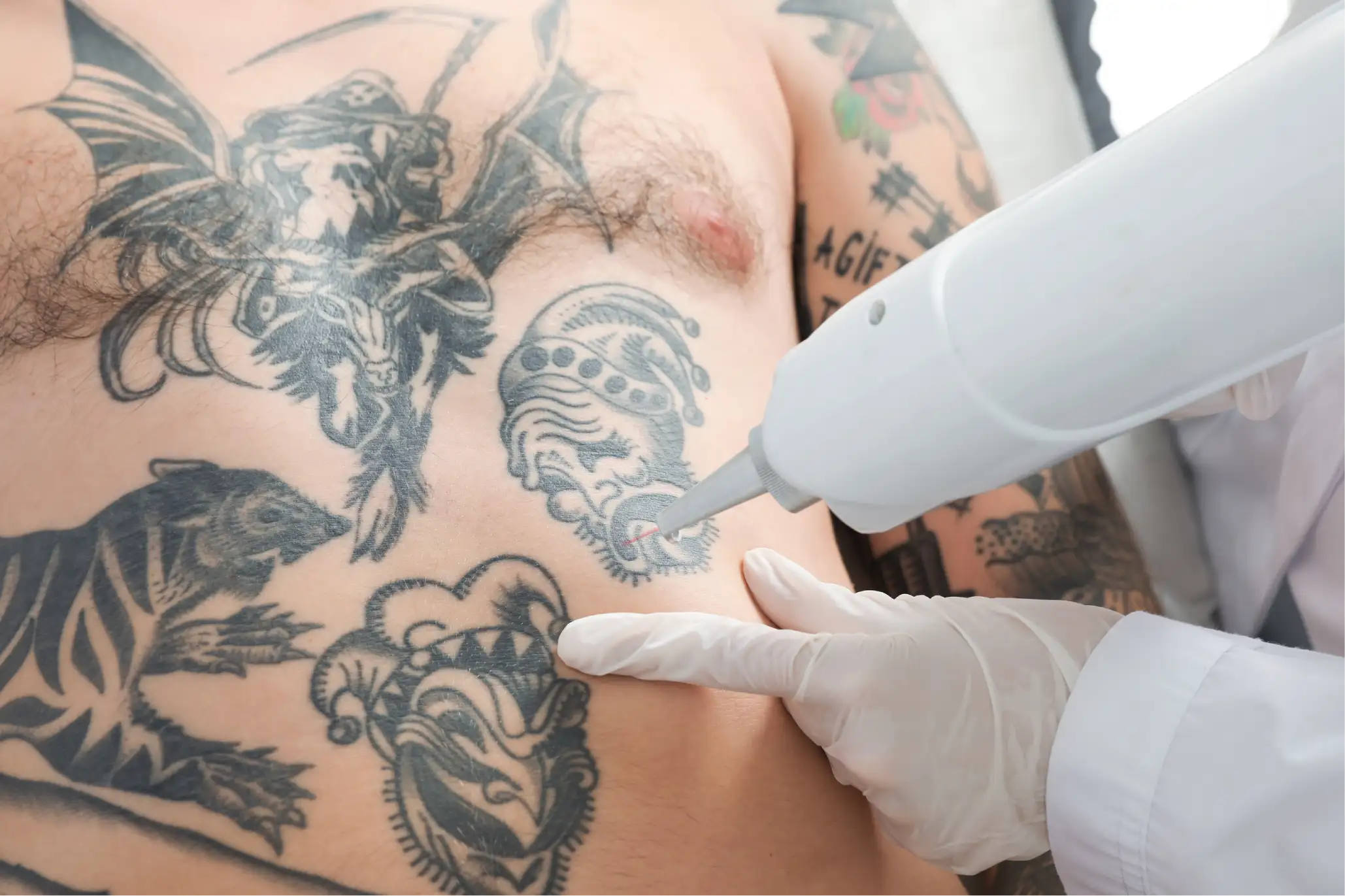 Imagine waving goodbye to that tattoo that no longer reflects who you are. Inkless Tattoo Removal will help you unveil your natural skin, reclaiming it from the shadows of your past decisions. We specialize in advanced laser tattoo removal, using MedLite® C6 to safely and effectively erase unwanted tattoos. Our team of experts is dedicated to helping you at every step of the tattoo removal process, ensuring your comfort and satisfaction while removing tattoos that no longer serve your current self-image.
Don't let past ink define you.
Instead, redefine your story with Inkless Tattoo Removal.
Precision and safety combined with MedLite® C6.
Is laser tattoo removal safe? With MedLite® C6, the answer is a resounding yes. This state-of-the-art laser emits a focused beam of light that selectively breaks down the ink particles, leaving the surrounding skin unharmed. When it comes to your well-being, we understand your concerns. That's why our technicians one-on-one consultations to address any questions you may have regarding the safety and potential side effects of laser tattoo removal.
Rid yourself of worry; talk to our experts today!
Laser tattoo removal services tailored just for you.
Your tattoo removal journey is unique, which is why our team of tattoo remover experts takes time to assess your needs. You may wonder how effective is tattoo removal; rest assured, our advanced laser technology has been proven in breaking down tattoo pigments, allowing your body to naturally eliminate them over time.
Explore our tattoo removal services and start reclaiming your skin!
Experience and empathy at your service.
Navigating the landscape of how to remove tattoos can be daunting, but our team at Inkless Tattoo Removal will simplify this process for you. Beyond technical skills, our experts offer empathetic and personalized care, understanding the emotional journey tied to each tattoo removal process. With our experts by your side, removing tattoos becomes less about erasing the past and more about embracing your future.
Your new beginning starts here.
Experience personalized care in an environment designed for your comfort. Start your journey towards tattoo-free skin today—visit us and step into your new, liberating beginning.
Send us a message!
We promise to get back to you in under two hours.